So 18 days into this kidnapping here are some sad and infuriating facts.
The story finally was reported on World News Tonight on NBC (thank you for finally doing so) with a "This just in…. preface. (OK  – carrier pigeons I guess.)
This Twitter account, BringBackOurGirls has fewer than 1700 followers as I post this.  1700 busloads of people traveled from Poland to Vatican City to participate in Sunday's canonization mass (for contrast). How happy do you think St. JP II would be at the way these girls in this situation are being ignored?
This action Twitter account, RescueOurGirls has even fewer followers.  Not even 500 as I post this.  Shameful!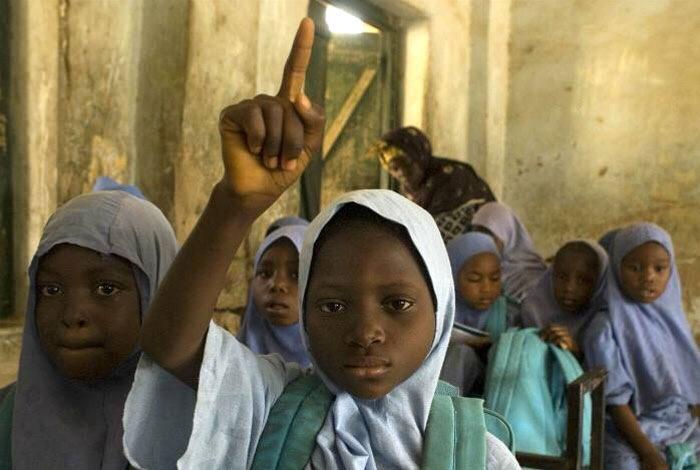 PHILADELPHIA: Join the march. Saturday, May 3rd, 12PM-2PM Love Park, 1599 JFK Blvd. Wear red #BRINGBACKOURGIRLS pic.twitter.com/cE3sZTjXZ2

Join us at http://Facebook.com/bringbackourgirls … 2 march on social media. Change yr profile pic. Join the march #bringbackourgirls pic.twitter.com/22URyJ8FYk
Let's get it together! Girls are not property or pawns. Students deserve our respect and support. These girls are good, serious students.  Their families love them and want them home.
They deserve to complete their studies and be what they aspire to be.  They did not deserve to be kidnapped in the middle of their studies.  They do not deserve to be sold off as child brides for $12 apiece.
Let's get behind them! Let's support them and their families!
Let's get our girls back!
Get out there!
Wear red!
Tell a lotta friends!
Bring a lotta boys!
Make a lotta noise!